Identifying the correct prospects is one of the most challenging aspects of B2B sales. Businesses spend a lot of money to get leads into their sales funnel, but half of them are not qualified. Even if they are qualified and your team cannot segment your audience appropriately, your outreach will be ineffective.
It is a lot easier to develop relevant content that converts prospects into leads and leads into customers when you segment your audience. "If you target everyone, you target no one," as the old marketing adage goes.
Here, you need to get access to an effective Business Mailing Lists. This article throws light on the aspect of Firmogrpahic Data. Learn more about B2B Firmographic Data and the changes you can witness in the marketing.
What is Firmographic Data?
The term "firmographic information" refers to both company-wide and detailed user-level data. Firmographics-based B2B segmentation allows you to construct a picture of who your clients are so that you may target specific markets with relevant content.
There many parameters you can focus on:
Type of Industry
Annual Revenuem
Number of Employees
Location
Decision-Makers
Company Size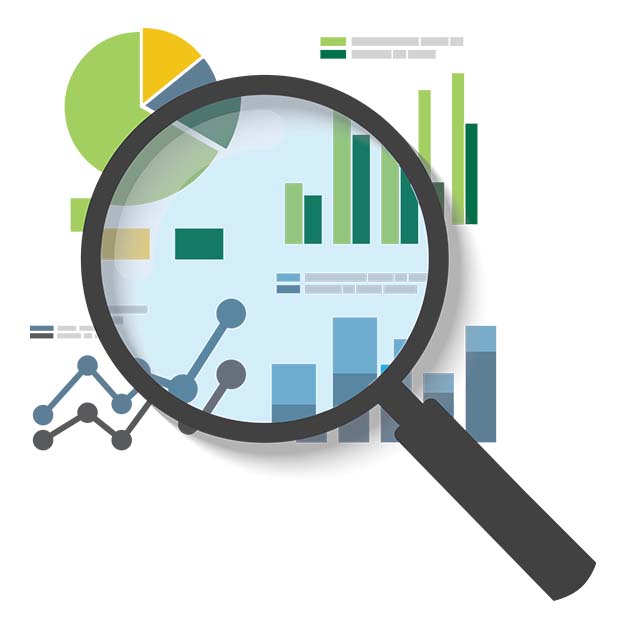 What are the applications of firmographics?
Firmographic qualities aid in lead scoring and allow organizations to establish marketing segmentation for more effective lead-generating campaigns. Salespeople will be able to personalize and prioritize their lead follow-up efforts as a result.
Identifying Qualified Sales Leads in a Hurry
Segmenting and identifying qualified prospects becomes simple once you start incorporating firmographic data into your sales cycle.
Let us say your solution is relevant to B2B SaaS companies with yearly revenue of over $400K, and you only want to see companies from Texas, Chicago, and New York. Getting access to firmographic data makes your job easier. It allows your team to concentrate on pursuing qualifying leads rather than slinging darts in the dark. Moreover, firmographic data can be customized and can be accessed as a Job Title Lists.
Increase the effectiveness of your sales and marketing messaging
Consumers have chosen, suggested, or paid extra for a brand that provides a personalized experience, according to 77 percent of respondents.
Your team will be able to deliver the relevant information about your service and personalize their sales pitches and marketing communications if they have an awareness of their prospects' revenue, company size, locations, and other essential information.
Account-Based Marketing (ABM)
Firmographic data has been used by marketers for a long time. However, there are numerous applications for ABM. The influence of faulty data on ABM has long been recognized by ABM professionals.
The fundamental point of ABM is to sell and market to particular and relevant customers rather than your complete total addressable market (TAM). When you've figured out who the right companies are, you can send them super-personalized messages.
What can businesses benefit from personalization?
Use behavioural data and predictive analysis to your advantage.
Simplify and improve the purchasing process
Enhance product discovery and findability.
Content and product recommendations based on a user's account.
Increase client retention and loyalty.
The process of replenishment and reordering should be simple.
Increase the efficiency of merchandising and field sales.
Procurement and supply chain processes should be better supported.
Key points while choosing a Firmographic Data Provider
Source of the Data
You must ensure that their data is GDPR-compliant and suitable for commercial use. It's crucial to figure out where and how they get their data.
The majority of good data providers will include information regarding their data sourcing processes on their websites. It's a red flag if a data seller refuses to give any information about how their data is sourced. The data was not obtained in a GDPR-compliant manner; therefore, thus may not be reliable.
Amount of Data
The size of B2B data vendors varies. Some specialize in a hyper-niche market and have a smaller database, while others cover almost every area. AverickMedia is one of those data providers that cover all the niches. On our platform, we presently have over 38 million verified B2B contacts.
Accuracy of the B2B Firmographic Data
Data accuracy is a major aspect that has to be checked before you buy an email list from a data provider. We cross-reference our data with government registries and postal records, and we use email verification technology to validate emails and perform manual checks on direct-dials.
AverickMedia's Firmographic Data
Now, if you are in search of a comprehensive B2B Firmographic Email List, then the AverickMedia team can assist you. AverickMedia has a distinct feature of developing customized email lists for businesses. After analyzing the requirements of marketers, the team designs a perfectly unique email list.
Various parameters are available for you to customize your marketing data from AverickMedia. It includes company size, revenue, number of employees, location, and many more. Our Firmographic Email List enables you to generate targeted and cold email campaigns. Your efforts will become worthy through gaining more quality lead to your sales funnel. Unlock the quality B2B leads through customizing the firmographic data from us.