It's true that growing your business used to be a complex undertaking in this open world of marketing opportunities. It's now quite simple to get in front of your target audience and reach the correct prospects to generate revenue and improves your email campaign ROI.
Email marketing is one of the famous digital marketing tactics and one of the most cost-effective ways to contact a cold B2B audience, improve client relationships, and scale your organization. To get started with email marketing, you'll need two things: a targeted and validated email list and email marketing software.
B2B marketers go to great lengths to get a trustworthy email list for product advertising. With the undeniable result, this vital component of the marketing setup speaks for itself. It opens up a new world of unexplored markets for you to target and generate quality leads.
If you have still not considered getting an email list, then here's an interesting fact!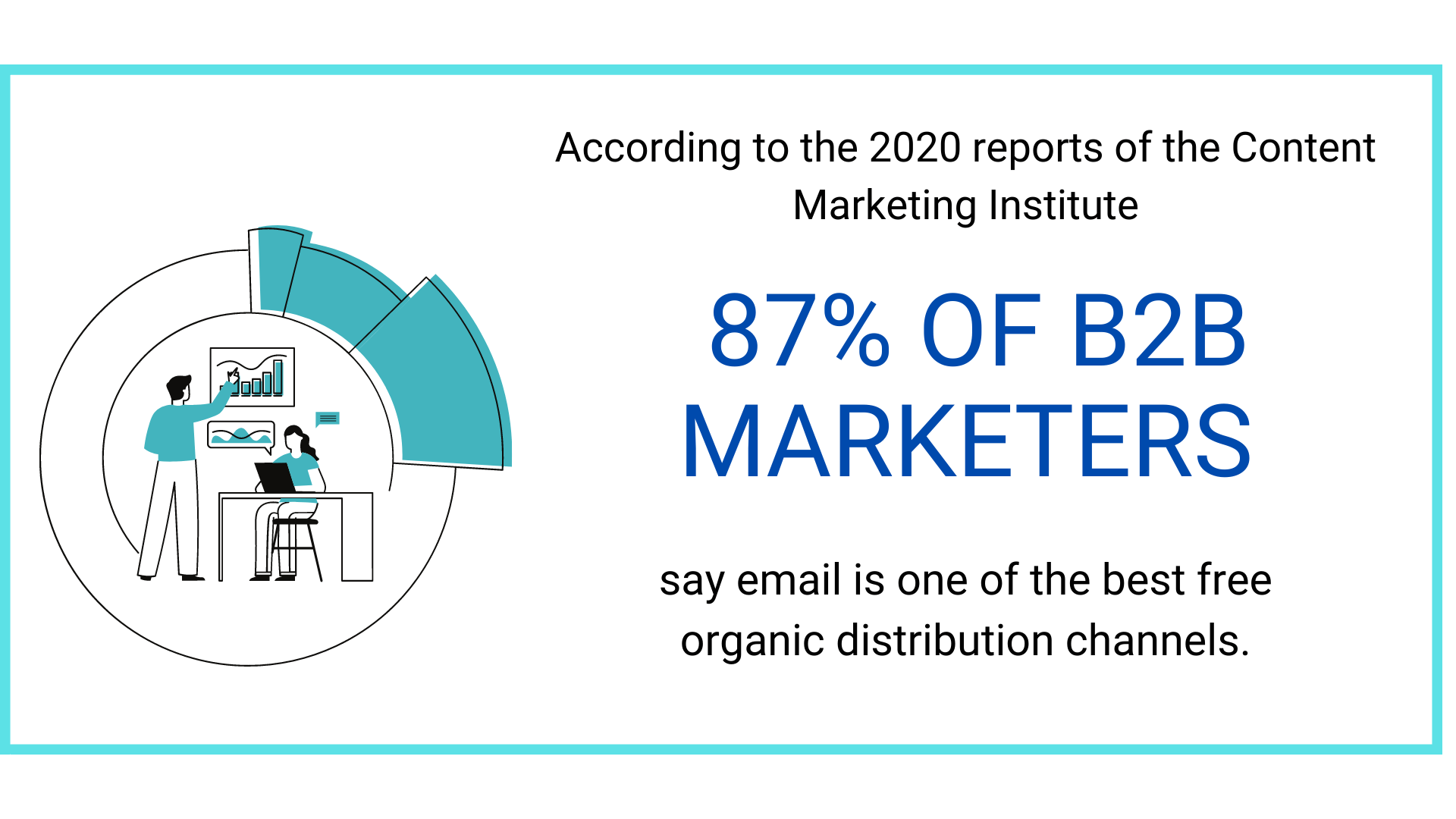 In this blog, we will talk about
The 10 best reasons to buy an email list
When it comes to B2B marketing, buying customized email lists has numerous advantages. You have a handy pragmatic business email marketing list that generates qualifying leads. The high-yielding business marketing list aids team efficiency and helps you track new markets to create a seamless sales pipeline.
To get a decent understanding of why an email list is vital and how it may help you generate more B2B leads, take a look at these convulsing qualities imbibed in the email lists.
1. Segmented email list — If you practice segmenting your email list into pieces or segments, you can send personalized messages to each segment. It is an effective way to increase the conversion rate.

2. Geo-targeted email list with zip codes — Geo-targeting is a marketing approach that involves creating audiences and serving ads or content to them using privacy-compliant location data from cell phones. Marketers use location data to deliver ads to accomplish several advertising objectives. You can reach your specific prospects by purchasing the geo-targeted email list with zip codes.
3. Availability of customization — By purchasing a customized email list, you can directly target your prospects and convert them into customers. The available parameters of customization help to specifically target the prospect according to the areas of interest.
4. Global data policy-compliant — Most media coverage on the General Data Protection Regulation (GDPR) has centered on the absurd million-dollar fines that firms could face if they fail to protect their customers' data. The true motivation for implementing new compliance standards should be to improve your company's efficiency, security, and competitiveness.
5. Opt-in contacts — An opt-in email list is a collection of email lists that contain information provided voluntarily by your subscribers. It indicates that they are aware that they are being added to your mailing list and have agreed to receive mass emails, bulletins, or other kinds of digital communication from you. Hence, reducing the risk of your emails being marked spam.
Customize your desired list of opt-in B2B contacts
6. 7-step verification and validation — Apart from collecting the data from credible sources or adding in opt-in contacts, we run the information through a stringent verification process to ensure it is accurate and responsive. Thus, helping you avoid bounce rates.
7. 24/7 expert assistance — When you purchase an email list, you might require expert assistance to implement the list with your business plans. They provide you with the best services to help you generate efficient leads and drive them into the sales funnel.
8. Drive revenue to your business — If you are marketing through the email list, it reduces the inbound marketing manifold and minimizes the marketing cost. Marketing today is a lot more convenient and profitable only because of the availability of an email list to target the prospects directly.
9. Brand loyalty and recognition — One of the most effective techniques for building long-term regular connections with a business is email marketing. Developing a solid email marketing plan is critical for increasing brand awareness. So, buying an email list is one of the most effective marketing tactics for growing sales and enhancing a company's position.
10. Cost and time effective — Using the purchased email list for marketing is very cost-effective and less time-consuming. Rather than focusing on lead generation, the sales team can directly target the prospects more effectively. You can concentrate more on the conversion with the help of the business mailing list.
Bonus
Customized database samples — Some database service providers give you samples to understand the information you get and how reliable they are. Having a sample list helps you understand the big picture!
Customize your FREE Sample List Now!