11 Demand Generation strategies for high-quality leads
1. Give your most acceptable assets- If you want to generate good quality leads, make sure you follow these agendas. It establishes a bond of trust between your audience and your brand, making them more likely to return to your content or website.
Finally, by providing genuine value, your visitors are far more likely to offer you the information you need to qualify them as a viable lead, which is the first step in the demand creation process.
2. Free tools and apps as resources- Offering a free online tool is one of the most effective demand generation strategies. Create a device that people enjoy using and refer to their peer group to allow you to reach out to more people. As they utilize the product, your audience interacts with your brand, and as a result, you'll produce a remarkable experience that will stay with your brand for a long time.
3. Optimize email marketing strategies- Email marketing can be a very effective part of your demand generation initiatives, but far too many advertisers misuse it or don't realize its full potential. A/B test every aspect of your email campaign to verify that they operate effectively.
You must verify everything from headline length and subject line language to linking techniques and offering placements so you can make informed judgments about your email campaigns based on facts rather than speculation.
4. Make use of consumer intent data- Consumer intent data refers to behavioral data gathered by monitoring an individual's online activities, products preferences, and needs. It is intelligent marketing research that reveals the prospects' potential to procure a product, including their expectation.
5. Implement chatbots and marketing automation- You may effortlessly delegate operations and duties in an accurate and error-free way when you use AI through chatbots and marketing automation.
Chatbots have the following benefits-
They are easy to build.
Emphasize the company's brand and image.
It provides specific services.
They automate processes.
From the perspective of a B2B marketer, you may gather valuable data about your prospects and their activities on your site and use that data to deliver personalized marketing messages and emails.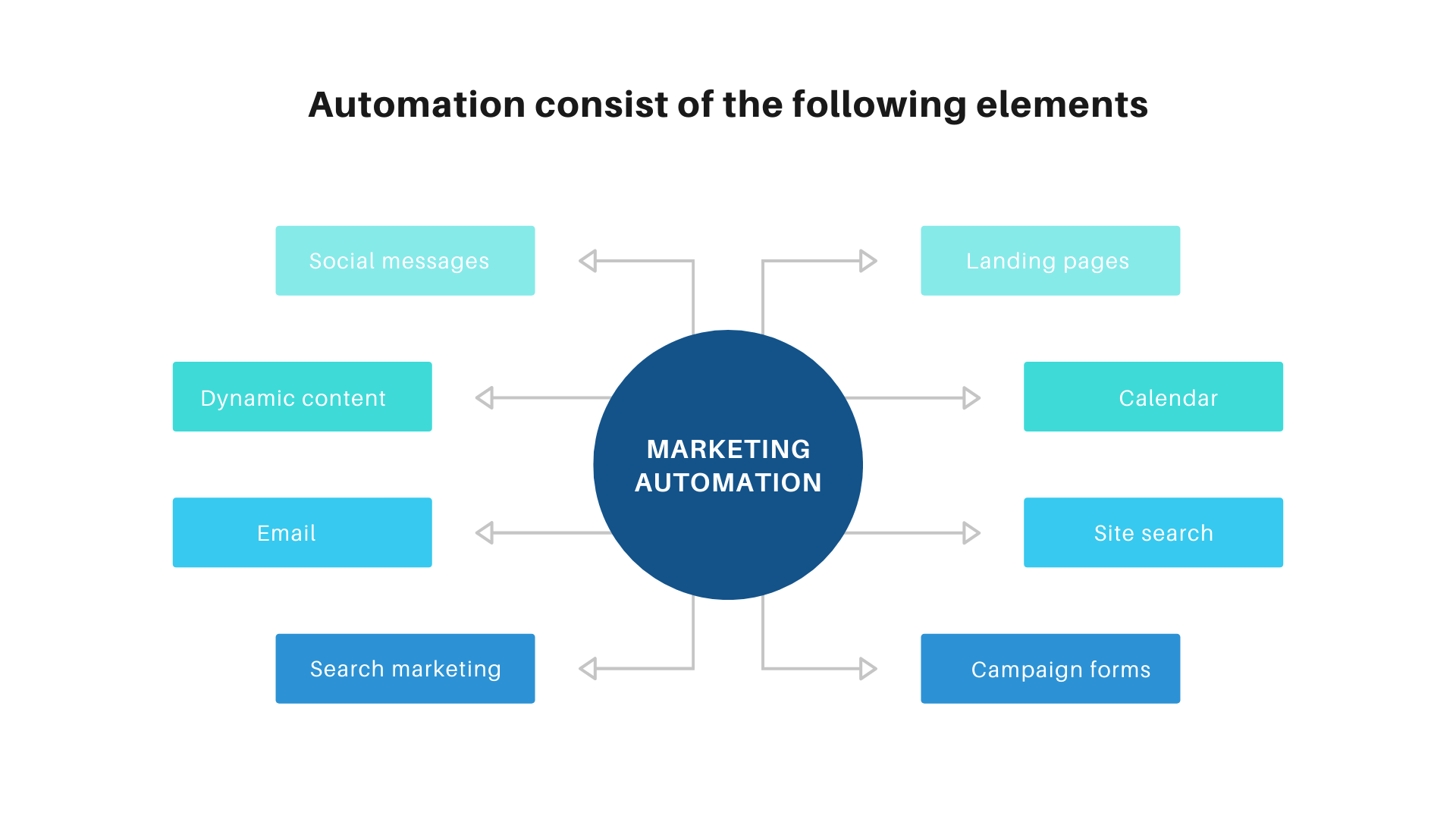 6. Omni-channel strategies to expand reach- B2B marketers should employ Omni-channel marketing to reach a broader range of platforms where their target clients spend most of their time.
You can use omnichannel communication apps to schedule postings across many channels at the same time. Make sure your design and copy are optimized for the track, but your primary message should remain constant across all platforms.
7. Focus on user experience- Your website is a user's initial point of contact with your brand or company. It means that providing visitors with a seamless and sound experience is essential.
Your website offers an excellent opportunity to educate and persuade people about your products and services. You can lose your potential clients if you don't constantly optimize your site for shifting user needs. Furthermore, the more enticing your website is, the easier it will be to monetize it.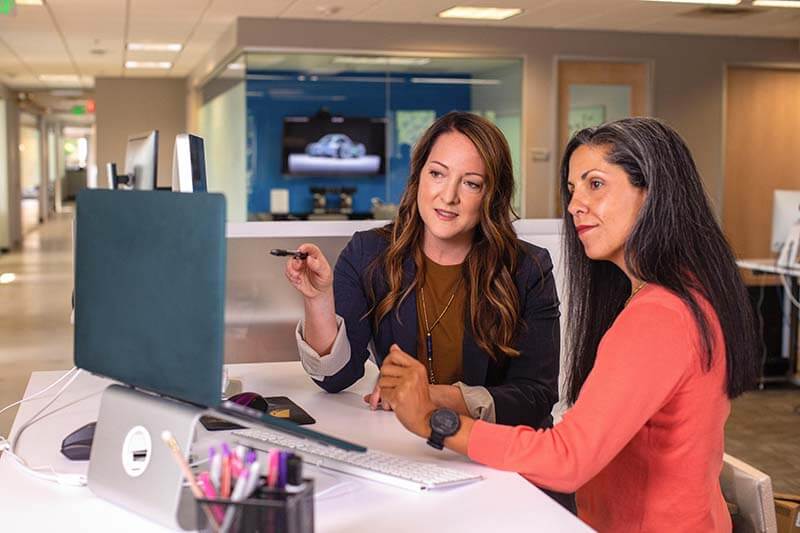 8. Social campaigns- Connect with your audience on their preferred social media platforms and create social media campaigns that highlight your content and encourage participation.
Keep an eye on terms relating to consumer pain areas so that your company can respond with helpful information anytime someone wants a solution. Promote social messages concerning the recent activities in society.
9. Implement a lead scoring system- Demand generation isn't just about generating more leads for your business, but it's also about improving the quality of those leads. Lead scoring is one of the most effective methods for determining whether your leads are of the caliber required for your sales force to close more deals.
Lead scoring examines your prospects' past behavior and the activities they've performed when interacting with your brand to assess whether each competitor has shown enough interest to be designated a "hot" lead for your sales team. Here's how it works-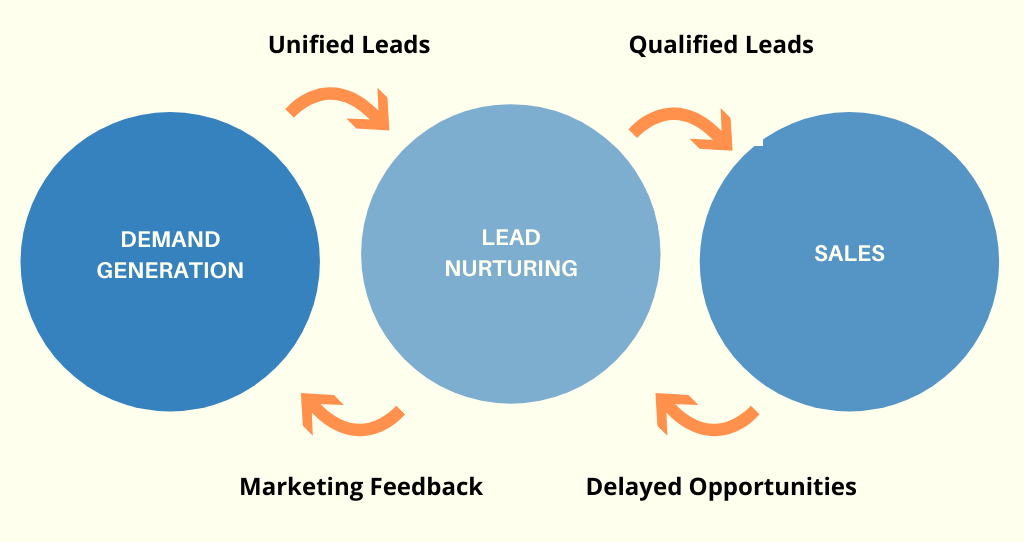 10. Invest more in creating good content- Content, like demand generation, is unquestionably a long-term investment. You require consistent efforts for success. Many firms fail to achieve when it comes to content.
Your content should address the insights into the emerging trends of the business. It should be worth reading and informative to the readers.
11. Encourage collaboration between sales and marketing- Companies may encounter a significant strategy and communication gap between sales and marketing teams while recruiting new clients. Although these roles are interwoven and vital, lead acquisition often lacks synchronization.
It is vital to maintain that both teams' methods are structured. You can assure a well-rounded strategy, stimulate demand for your services, and drive more income while shortening sales cycles by optimizing your sales and marketing procedures.