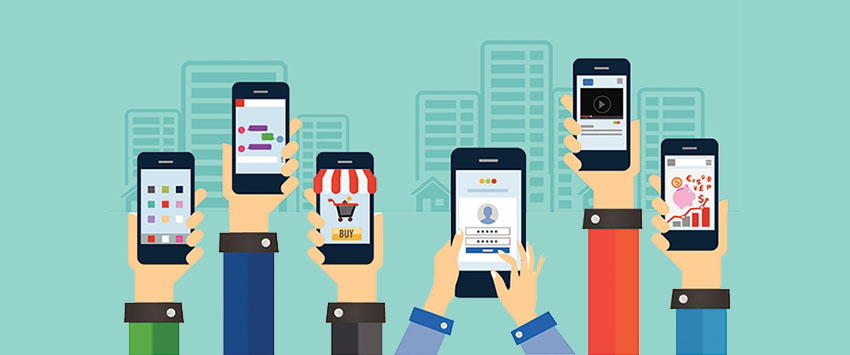 No matter which goods or what services you offer, an online marketing strategy is key to developing a strong customer base. Even the search for local brick-and-mortar shops has gone digital, as people research businesses online before ever taking step in the store. Does your website give the same impression walking through your lobby does? Are you representing yourself online the same way you are in person?
To take control of your reputation on the web, and take advantage of the large potential customer base, you need to start marketing online. We're going to assume you already have a working website, which will serve as the base of all your other marketing tactics. Whether or not you have an online storefront (are actively selling products from your website) your website should still serve the purposes of:
Providing contact information- email, phone, address
Detailing information about your products or services
Those solve the two major problems customers have when they click on your website from a search engine or any of these 3 online marketing strategies:
Social Media
Social media provides a unique and free opportunity to reach your customers and create stronger bonds with them. You can promote, share, get feedback and keep an eye on the competition by having accounts over multiple social networks. It may seem excessive but trust us, it's a bare necessity. Your customers are looking for you right now on Facebook and Twitter, finding your competitors instead.
Where do you start? Social media is usually free, so sign up for as many as you can manage. Remember they'll require attention, including regular posts and responding to followers. Here are some points of interest:
Facebook Business accounts are free and highly recommended! With a business account you have greater control over your page's layout, handy call-to-action buttons, and page moderation that lets you monitor what can be posted by your company or fans. You can even track your followers' schedules so they never miss another post again!
LinkedIn is a trusted social network for professionals. Businesses and individuals alike can create LinkedIn pages to help meet like-minded companies and find highly qualified candidates for employment.
Twitter does not offer features like Facebook for businesses, but they do have an simple Twitter Ad system that can help you get more followers and advertise your business. Even if you don't use the Twitter Ads, do sign up for a free account and start posting.
If your company is photogenic (bakeries or home remodel businesses, for example) Instagram should be part of your social media arsenal. Even if you don't think your company is photogenic, think of a reason to post pictures of your work to your followers.
YouTube is the world's second most popular search engine, processing over 3 BILLION searches a month. Does your business have something to offer the Youtube community? What are the results when you type in your business name? Join Youtube and post videos your social media followers will want to share.
Email Marketing
Optimizing your email marketing is one of the easiest ways to ramp up overall online marketing. You can promote your products, your brand and your social media through quality content sent to subscribers. Successful email marketing campaign send customers newsletters with interesting content about products, company activities and upcoming events. Targeted promotional content can be automated, as well as transactional emails and follow-ups.
Imagine a fully realized online marketing strategy which uses your social media to gain subscribers, emails to connect with customers and link back to your website, where they can access your products or contact information.
Mailrelay email marketing is the perfect automated tool for small businesses looking to launch a new campaign. They offer a simple interface which allows you to manage 1000s of emails with the click of a button. You even get detailed analysis and real time reports so you can see what people are responding to.
Automation tools can do a number of useful things. They will segment your subscribers so you can better target leads. Real life application of this concept can be seen in follow-up emails which offer a discount on a similar item to one the person just purchased, or emails requesting reviews from repeat customers. If you're unsure which version of your newsletter will be more successful, most email automation tools also let you split test and compare results.
Don't be afraid no one wants to read your emails; the public opinion of emails has gotten much better recently as spam filters become more popular and people become more savvy. If they signed up for your subscription, it's likely they're looking forward to quality content related to your business, so be sure to provide them with it.
Online Advertisement
Small businesses don't always have large marketing budgets, so it's important to get the most out of every dollar spent on online advertisement. Still, it can be a powerful tool for bringing traffic to your site or collecting subscribers.
Smart advertising options for beginners include:
Google Ads - Google is the single most popular site worldwide, so targeted advertising space using their search engine is vital. You have a few options when it comes to advertising with Google: First, you can have paid ads which reside at the top or beside search results. There are remarketing ads, which targets existing customers, or you could choose to advertise on one of Google's many networks, like Gmail.
Facebook Ads - With advanced targeting options, Facebook allows you to fine-tune advertisements to your key demographic. They also enable you to add images or video, which is more effective than plain text at giving your company exposure.
Online Listings - When someone searches for your products or services online, in addition to having Google ads list you at the top, you should sign up for the free listings your customers are likely to consult. These include Google+ Local, Yelp, FourSquare and BookMyCity. There are plenty of other listings which may apply to your business, so look around.
Twitter Ads - We already mentioned that Twitter offers a tool to target potential customers to gain as followers. While not all Twitter followers will convert to customers, many of them will and your brand will be strengthened by an increased following.
Paying for ads costs a little now, but if done correctly, will return your investment many times over. Take advantage of free options too, like the online listings.
Article from Businessblogs