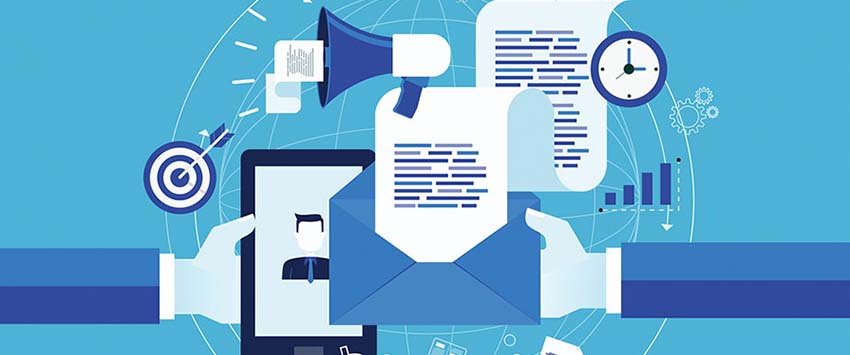 Direct Marketing is a type of advertising where businesses communicate directly with the targeted customers to advertise about products or services without using the middleman such as advertising media.
Unlike most marketing campaigns, direct marketing campaigns do not rely on mass media. The goal of direct marketing is encouraging the audience to take an action such as buy now, subscribe, order now and more. This action usually leads to a landing page where visitors sign up the forms and completes the purchase.
Call-to-action is an important factor in direct marketing. It encourages the recipient's messages to respond immediately via reply card, toll-free number, or by clicking a link in a mail promotion. The effectiveness of the strategy is tracked through the responses. According to a recent study, direct marketing has a higher ROI than mass advertising.
The following is an overview of some of the best strategies to help your business improve its direct marketing response rate across all media.
1. Maintain your customer database
Without a strong list, your marketing campaigns are nothing, one of the important metrics for the direct marketing is to have a reliable customer database which describes the previous purchases of the customer and it tracks the customers buying interests. It may offer demographic information about their age, income, gender, and previous order purchases. Maintaining a clean customer database makes it easier to identify the most frequently purchased history, recent purchases and the average time spends for each transaction. By maintaining a clean database you could:
Identify the prospects
Enhance customer loyalty
Decide when the customer needs offers
Maintaining a clean customer database is also one of the important metrics for better results.
2. Segmenting your Data
Once Again, your database provides insights into customer's interests. By segmenting the customer's activity and interests, craft personalized messages that help customers to respond and encourages them to keep active, loyal, and engaged.
3. Market on a Budget
Dealerships can run purposeful and effective direct marketing campaigns at a fraction of the cost of traditional broadcast advertising methods.
Direct marketing targets a specific audience and allows you to set realistic goals and improve your sales on a low budget. Businesses can run effective campaigns at a low cost when compared to broadcast advertising.
4. Improve Customer Loyalty
Direct Marketing helps you to build direct relationships with the customers. You can personalize promotions, letters and offers to create a link with your customer and increase personal connection to your business.
Most businesses combine direct marketing and customer loyalty to build customer relationships (e.g. by sending birthday cards).
5. Make Sure to use the right medium
If your customers are not online, direct mail is the best way to reach them. If they are online, there is an unlimited amount of ways to reach them through email, social media, paid search, etc. It is important to know where your customers spend most of their time so that you can allocate your efforts to reach them with the right message at the right time. You can also use direct e-mail to online customers to a targeted location using a specific landing page.
6. Planning an offer
Targeting the right people through the right channel is useful when you deliver a powerful message. A great message is based on the understanding of needs, motives, and emotions of the targeted recipient. And also, it should have professional, appealing designs and layout. By creating an effective message to the targeted audience helps you to receive more attention.
Providing the right offers is very important. The right offer is based on the deals that attract the audience, and their requirements.
7. Measuring Results
Direct approaches help you to provide direct feedback that makes great for measuring customers requirement for the release of new products or services. Direct marketing allows you to review sales results, test new markets, and measure the effectiveness of your sales tactics. Before running a campaign, plan how to measure the response rates and ROI. Then start executing, and tracking results so that you can review success and failures and modify your approach to move forward.
Conclusion
Direct marketing affords your businesses a lot of opportunities to earn customers, generate leads, and drive profits. It has higher response rates specifically with the existing customers. Direct marketing is considered as more personal because it makes the recipients feel that the mail is personalized for them. If you are looking to increase the conversion rates, then direct marketing will be the best choice for you. Thus by implementing the above seven strategies, you can use direct marketing campaigns to reach new customers and to re-engage with the existing customers.