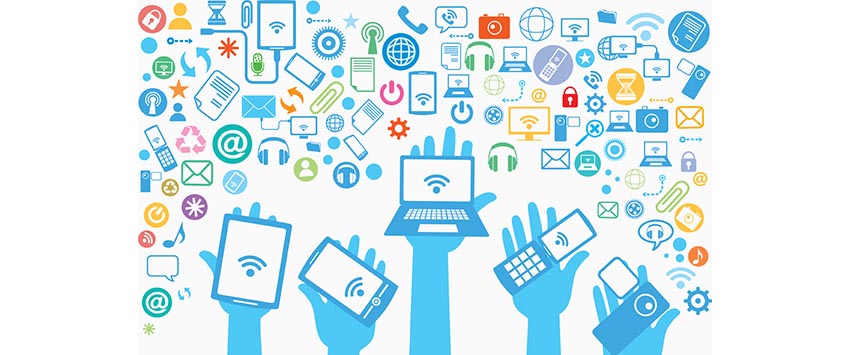 Data-driven marketing, once a novel concept, has become the critical foundation for marketing success. Marketers no longer have the luxury of viewing data as an extra ingredient to integrate into marketing strategies.
Data is now the fuel that drives the entire marketing engine. Data tells us who our best customers and prospects are, what messaging they will be most apt to respond to, who is indicating in-market purchase intent, which channels they prefer, and overall, how to drive conversions and increase revenue.
In a recent survey by Econsultancy and Adobe, marketers indicated their top goals for using data in marketing. According to the research, the top three goals among company respondents included:
Better customer experiences – 38%
Identifying new audiences & customers – 37%
Retaining and upselling existing customers – 37%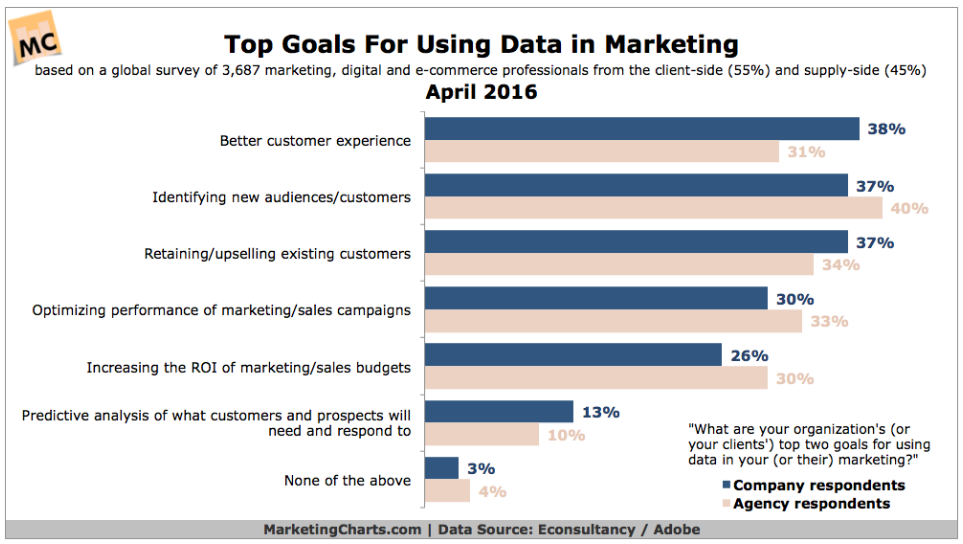 However, many marketers continue to be challenged in achieving a single customer view in order to meet these objectives. Data must be integrated, cleansed, and enhanced in order to fully understand a customer's behaviors and in turn, personalize customer experiences to increase conversion rates. Of those surveyed, only 20% of company marketers surveyed said that they have created an actionable single customer view. According to the research:
Among those who have achieved a single customer view, the most common components used are:
Merged database records from marketing, CRM, billing and/or other systems (68%);
Interactions with external touchpoints such as marketing campaign data (64%);
Interactions with internal touchpoints such as website behavior (60%);
Historical purchases and behaviors (60%); and
Integrated third-party data, such as geography (51%).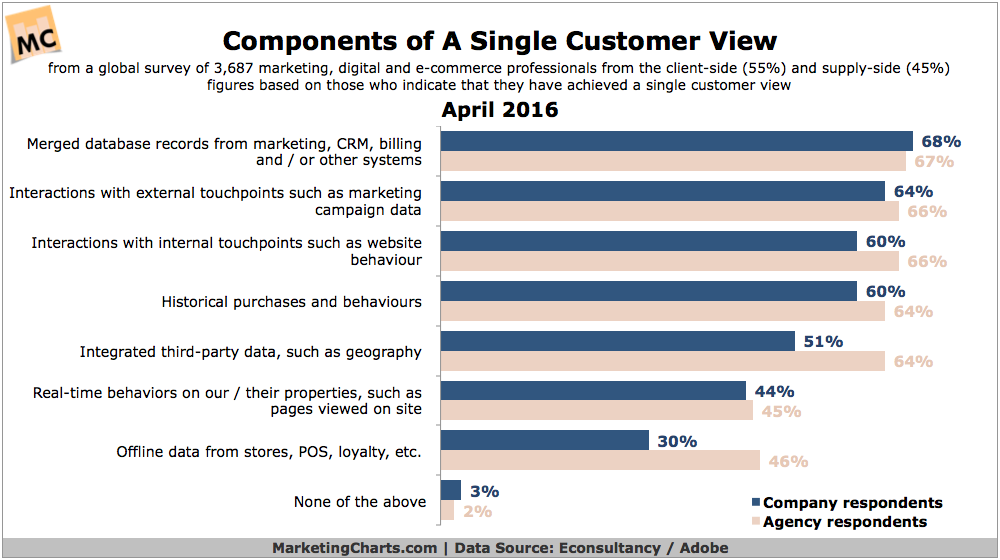 Source: Data-Driven Marketing Survey, Ascend2 and Research Partners, July 2016
A July 2016 study by Ascend2 similarly found that personalizing the customer experience is a top goal for 70% of data-driven marketing strategies. According to the survey, the top data-driven personalization tactic is personalizing email messages.
The effectiveness of data-driven marketing personalization is increasing for 95% of companies surveyed, with 41% stating that effectiveness is increasingly significantly.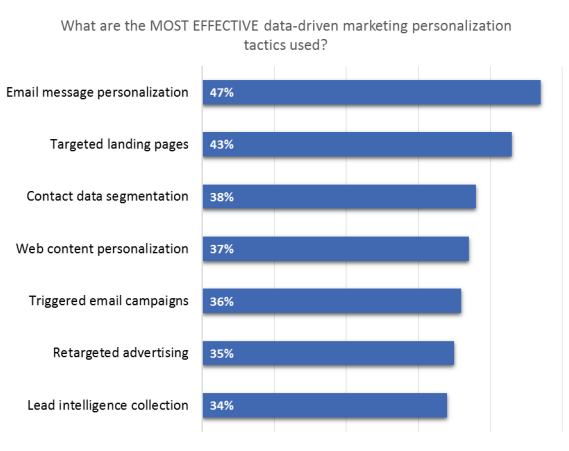 Data is Key to Enriching Customer Experiences
The customer experience has clearly become the competitive differentiator we are all striving to achieve. By 2017, 89% of marketers expect customer experience to be their primary differentiator. (Gartner) As we know, in order to thrive, companies need to retain and grow their existing customer base and acquire profitable new customers. This can no longer be achieved by traditional marketing tactics alone. With the increased emphasis on the customer experience, as marketers it is our job to drive the right engagement with the right people and through the right channels. This Right Time approach to marketing requires faster access to data and analytics to enrich the customer experience.
What is Right Time Marketing?
Right Time Marketing is a more sophisticated way to use data to boost customer acquisition and retention and provide the seamless customer experiences that have been deemed essential to remain competitive. Through a mix of data, technology and analytics, Right Time Marketing strategies enable marketers to understand customer channel preferences and granular characteristics to gain insight into consumer intent.
At the foundation of Right Time Marketing is data. For decades marketers have been purchasing email and direct mail lists based on a variety of "check-the-box" criteria such as all single family households in a 3 mile radius with $150k+ annual income, or all email addresses of attendees to a conference. With the constant influx of bigger and faster data, marketing data solutions have evolved from copy and paste characteristics to dynamic and multifaceted profiles that require input from a variety of constantly fluctuating sources. As consumers increasingly move to online channels for shopping, researching, and socializing, traditional offline ways of understanding consumers are simply not enough.
Using Right Time Marketing strategies, these offline and online data sets are integrated in real-time to deliver right-time data to personalize the customer experience at the key moment of opportunity.
For more information on Right Time Marketing, be sure to check out www.RightTimeMarketer.com, a collective forum of marketing influencers across industries to share their knowledge and experience of Right Time Marketing. The website delivers written and graphic content including blogs, interviews, videos, infographics, and slideshares to inform and encourage the evolution of the Right Time Marketing conversation. Right Time Marketer also welcomes marketers in all industries to submit content to share on the site. Click here to review the submission guidelines and get involved!
Article from Relevategroup
By Larisa Bedgood