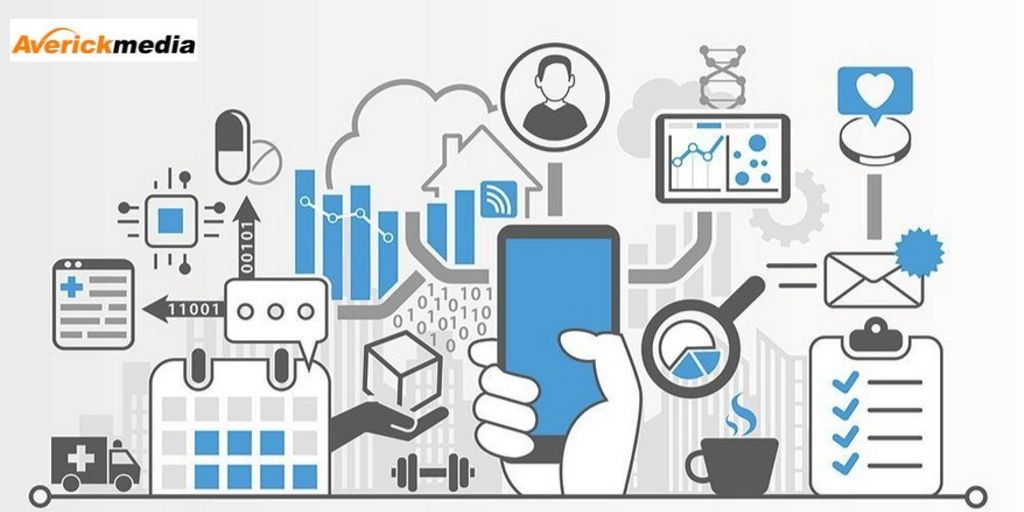 Social media is an excellent way to connect physicians and health care providers to patients. According to a recent study, more than 57 % of consumers are strongly influenced for the treatment at healthcare facility providers by the social media, which illustrates that patients trust healthcare organizations with a social media presence.
According to another study, 60% of physicians claim that social media improves the healthcare given to patients; this means that doctors also value clarity and communication that social media can deliver.
This article helps healthcare professionals to leverage the various social media platforms. Here are the 6 steps to build a social media strategy for healthcare marketing campaigns:
Step: 1 Define Your Goals
It's difficult to understand exactly how well your social media strategy performs without objectives. Clear objectives will not only drive your strategy forward but also serve as defined metrics to measure your progress. Describe your social media activities to accomplish specific goals and results. These should match your business objectives and clinical objectives.
Do you want to attract more patients? Communicate more effectively with existing patients? Create and maintain an online reputation? Drive traffic to your website? Chances are you may want to do all of these things, but it's best to identify your top two to three goals and focus on them first. Whatever objective you want to achieve, make it as clearly explained and personal as possible.
To achieve an objective, it requires being specific, measurable, achievable, and realistic, as well as time-specific — these are often referred to as clear goals.
Step: 2 Handle Patient Queries
Before you jump into the practical implementation of your social media strategy, take time to better understand your audience and focus on defining your audience, where they go for online research, and what problems they are dealing with.
Start by finding the information based on your existing audience. Use the Demographics and Interests sections of Google Analytics and the audience analytics features contained within Facebook Insights and Twitter to assist you.
Step: 3 Set Your Marketing Budget
The day with a few tweets or Facebook posts you could influence is long gone. Now, a social presence requires the investment of resources. You may need to buy-in services such as SEO (search engine optimization), analytics software, and content. You also need to spend on paid advertising, especially if you want to make an impact on Facebook, which has been steadily falling in organic reach over the past few years.
Set up a realistic budget and develop a digital marketing strategy. Whatever you decide to spend money or time, track your content on social media for the amount of time and money you spent on it. This is your return on investment in social media (ROI) and is highly related to the objectives you set in step 1.
Step: 4 Pick your Channels
The solution to this problem is to find the location of your patients. While Twitter, LinkedIn, and Facebook are very popular, newer platforms such as Pinterest, Snapchat, and Instagram have recently gained huge popularity. This doesn't mean you need to be everywhere at once. Not all platforms are going to serve your specific goals and target audience.
Match your audience demographics based on social media usage. Invest your time to focus on which social media platforms work best for your business.
Step: 5 Create a Content Strategy
If patients are looking for online health information, they need to record and share what they are looking for. Patients read about health stories and are ready to provide context, counter misinformation and dispel myths with medically factual information. Remember the content that works best on the social platforms you have selected to use. Facebook, Instagram and, Pinterest need higher resolution to stand out. On the other side, a blog is better suited for long-form pieces of thought. Think about how you can alter the delivery of your message to complement how people like data consumption. To match your audience preferences, select content, video, infographics, and podcasts.
Create content that truly resonates your patients. Great content is not about you, but about what you can do for your patients is to improve their healthy life.
Step: 6 Track and Measure Social Media Activities
How do you know if you achieve your goals in social media? You need to measure your results to determine how successful your social media efforts are. By connecting your social media objectives to your metrics, you can measure your activities more strategically. A good way to think about ROI is by measuring the desired results. For example, if you're aiming to attract new patients, think about how you're going to track the conversion rate from social media.
To monitor and evaluate your progress, use built-in tools such as Facebook Insights and Twitter Analytics, third-party tools, and measure social traffic and conversion with Google Analytics.
Conclusion:
With currently 2.7 billion social media users globally expected to increase almost 3 billion by 2020, the impact of social media has not yet reached new heights. It is a dynamic environment where new networks are emerging, old networks are developing, and customer bases continue to grow exponentially. By building your social media strategy on a strong platform, you are less likely to distract yourself from new technologies and will be more expected to see long-term results. Your strategy starts with these six steps; these steps will provide the focus for your efforts, grow the reputation of your health experts, attract prospective patients, and ultimately improve the patient's experience.