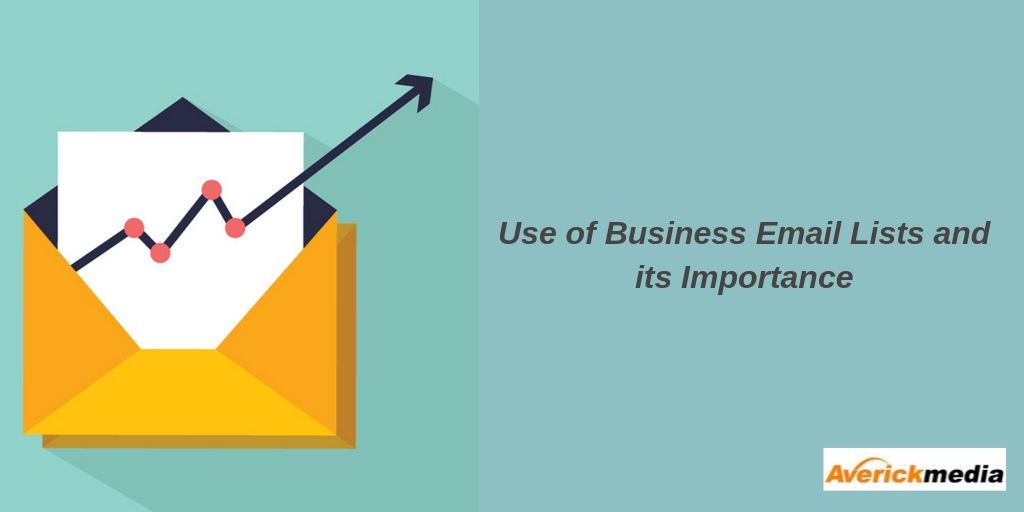 Email Marketing is still considered to be one of the most effective ways to connect with target prospects. When marketers reach their audience through marketing campaigns they should have a better understanding of customers data. A successful marketing campaign should start with the best-compiled lists, even a well-optimized campaign can shortfall when your lists are not accurate and targeted.
In this article, Let us discuss the few things about why the business needs Mailing Lists? And also, the ways to create an email list.
What is Business Email List?
An email list is a collection of emails that you have received through your blog or website.
It's a collection of email addresses used by an individual or an organization to send marketing material to multiple recipients.
In simple terms, an email list refers to the total amount of subscribers you have, which basically is a synonym to "the mailing list", or "subscriber's list".
Why Building an Email List is important?
As per the reports, email marketing helps in generating $44.25 % of ROI for the businesses. Website visitors who joined your email list willingly are allowed to send emails to them based on their interests. These subscribers will read your emails and visit your website.
Emails have a higher conversion rate than other social media channels. You can also convert your subscribers to customers based on the trust that you build with them. Email marketing is more personal and effective than any other promotional method, like social media marketing.
Key features for building an email list:
1. Targeted Users
As I mentioned earlier, the user has already shown interest in your products. Since you already know what they are looking for, you can offer them highly relevant offers to get better outcomes. This is also known as segmentation.
2. Customized Emails
You can use the email marketing service to create interactive, customized emails for your subscribers. These emails help you to get more attraction and traffic to your landing pages. You can also take advantage of customized emails when you run a promotional campaign.
3. Personalized Content
Emails are personal and direct. The marketing software that you choose helps to send emails to your subscribers with the recipient's names in the subject of your email. It creates a powerful impact when subscribers see their name in the popup in your email. These subscribers like to read your personalized emails than promotional messages on social media platforms.
4. Email is more effective
When you promote anything on social media platforms like Facebook, Twitter, Instagram, etc., it may get attention but it is not the same as the results you will see with an email.
Based on the researches, Email has effective sales and more business communication when it is compared to social media.
5. You own your Email List
When you build an email list, it is yours - you don't have to worry about a third party changing your rules. On the other hand, a free service like Facebook can decide to reduce the reach that you've had with your fans to encourage businesses to pay for ads, but you don't have these kinds of restrictions when someone has given you permission to send them effective emails.
6. Emails in Daily basis
You may have heard that Facebook has more than 1 million and that Twitter has over 100 million daily active users. And what you may not hear of how many numbers of people who use email on a daily basis.
Each internet user has at least one email account. From the research, I came to know that over 3 billion email accounts are active i.e. half of the earth population.
This is basically why there is an email list for every successful business.
Reputed companies have made this mistake a long years before, and so they spent thousands of money on social media campaigns to get customers to sign up for their email lists.
People understood that email marketing is the best long-term investment with a much greater return because; people will continue to get their message at a very low cost over a longer period of time.
Here is a step-by-step guide to creating your mailing list.
Building an Email List may take some time. It is an ongoing process and you need to be patient. In order to create an email list, you need a few tools which include website or blog, email marketing software, subscription forms, etc.
If you have a website or blog, you can go ahead and start creating a subscription form.
Step 1: Create a Subscription Form
A subscription form is the easiest way to grow your email list through the website or blog.
By using a subscription form, your customers are likely to subscribe to your email list. This form can be simple, includes the name and email fields.
To create a subscription form on your Word Press site, you need to install and activate WP Forms plug-in.
WP Forms is the best plug-in for Word Press contact forms and it integrates easily with multiple email marketing services such as Mail Chimp, Constant Contact, and Get Response. You can connect to any of these services to create your mailing list and send bulk emails.
Step 2: Merging an Email Marketing Service to Your Subscription Form
When a customer fills out the subscription form on your website, it correctly stores their data and manages the customer's information based on the lists they subscribe to. It allows you to send fully customized messages to all users on the list.
You can also monitor how many emails are opened and generate custom reports to send more efficient emails. Some of the top email marketing services assist you to perform A / B testing to determine which type of emails your subscribers are most likely to open.
I suggest you to use Constant Contact, which works smoothly with WP Forms. They provide 30-day free trial that can help you to test your service for a month with the free of cost.
If you feel comfortable with Constant Contact then you can start paying them after the first month.
Step 3: Create an opt-in form and put it on your website
Many website owners questioned that they have created a subscription form but still unable to create an email list. Why?
Because the users have visited your website once and have not subscribed to your email list, they are gone. You may never see them again on your website. This means that you have to take action before they leave your site.
I suggest you to use OptinMonster which is one of the best lead generation software in the world. It will change how customers view your subscription form. OptinMonster has several features like lightbox, floating bars, slide-ins, and more.
OptinMonster helps to identify human behaviors and customers interests.
What to Do After Building an Email List?
Building an email list for your business will take time and is something that does not have an end date. If you had got lots of emails, don't hesitate to send them daily updates on your new products and services. In email marketing, you need to maintain consistency in order to make your business grow.
Final Thoughts
If you have a website, and you wish to turn your visitors into qualified sales leads, then you need to drive customers in your email list.
Building the right email list for your business is a challenging one. That's why I have gathered all the important information and added in this detailed post. I hope this post helped you to realize why building a Business Email List is important for your Business? That helps you to get the perfect start.