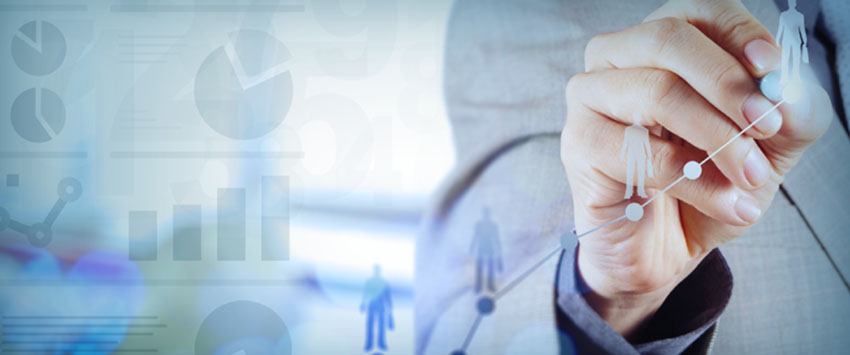 Account-based marketing (ABM) is having its moment in the spotlight. 92% of B2B marketers say it's "extremely" or "very" important to their strategies. And almost as many - 84% - believe it delivers stronger ROI than other approaches.
Here are the highlights, according to our 2017 B2B predictions:
Part 1: Account-Based Marketing Will Come Of Age In 2017
In 2016, vendors and consultants hyped account-based marketing (ABM) - such that B2B marketing interest in it skyrocketed. In 2017, marketers will seriously consider new customer-obsessed approaches that team up marketing and sales to grow long-term highly engaged revenue relationships with key clients. ABM is a retro idea with revolutionary impact - especially when B2B marketing pros apply it to deepen relationships with the right customers at scale. And in 2017, we predict that ABM will:
Make the lead funnel (or waterfall) essentially obsolete.
Give marketing more ownership over post-sale customer experience (CX).
Drive advocate marketing as a key process.
Part 2: Vendor Consolidations Will Help Marketers Focus On Customers
ABM is not a new idea, but it's attracting a bevy of aspiring vendors, which are all flocking to offer the next greatest marketing technology invention since word processing software. Forrester believe that 2017 will be the year that marketers say, "Enough is enough." They'll scale back on experimental tech while refining customer data management, analytics, and new processes that help coordinate message development with more personalized message delivery. B2B marketing technology choices will simplify in 2017 because:
Practical ABM usage will decrease the vendor cacophony by decibels.
B2B CMOs will challenge security officers to build one operations tech stack.
The predictive marketing automation market will consolidate.
Part 3: Customer Orientation Will Steer Organizations And Talent Decisions
The above-named automation efficiencies and account-specific strategies require a significant organizational and skill-set shift for most B2B marketing teams. They will also need to take steps to ensure that brands make good on promises to the market throughout the entire customer experience. To address these imbalances, we predict that:
Progressive B2B marketing leaders will organize around the customer life cycle.
Leadership teams will double down on customer insight/intimacy skills.
Customer obsession becomes the missing link between B2B brands and CX.
By Forrester
Article from Forbes