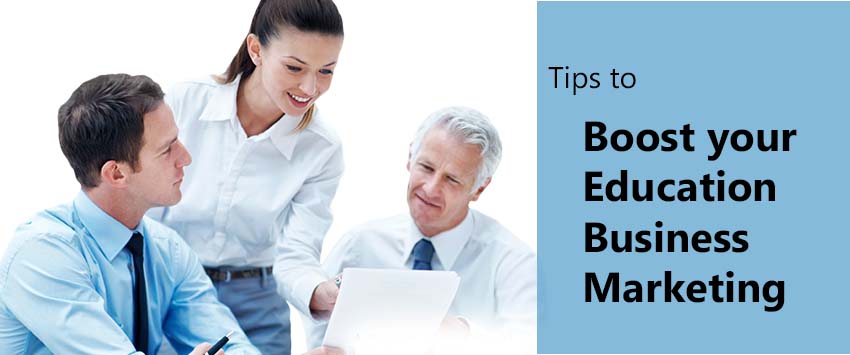 Educational marketing is the marketing which provides useful educational content and helps educational institutions and individuals to derive benefit from it. They cover topics related to courses, videos, research papers, etc. Granted, the right educational marketing, educational content will reach masses and will flare up all the brilliant minds from across the globe.
The leading marketing service providers generally use education-based marketing while promoting education content and products. With their quality marketing data, our AverickMedia education industry email list could help you by formulating your marketing strategies for the education business.
Why choose the AverickMedia Database?
As our company provides you with most accurate and high-quality marketing data, you can trust us with your marketing strategies for the education business. Here are some of the reasons as to why you should choose us-
Our Business Executive lists are available to select by sorting on regions, job roles, or industries.
We take orders at an affordable price and value for money.
Our database is packed with comprehensive information of decision-makers helps to contact them directly.
With our detailed education contact list, marketers can reach a wide range of targeted and profitable prospects.
Our mailing lists contacts work into various job functions like human resource and administration, Information Technology, marketing and sales, supply chain, accounting and finance, and others.
How to promote an education business?
It doesn't matter whether you are marketing for schools or marketing for educational apps; you need to take full advantage of the favorable events created by the internet. This will help in formulating the best marketing strategies for an educational business.
1. Use video marketing
In today's world, video marketing has dominated the marketing sector. As per the reports of Hub Spot, every week, about 78% of people watch online videos, while 55% of them watch online videos every day. This data shows that there are a lot of certified viewers who can be targeted with compelling video content.
Video marketing has gained extreme popularity in recent years. This is because it is easy to show people your school's personality. By doing this, you allow users to connect with you more quickly, and thus you engage with them on a personal level.
There are several things you can use to create compelling video content. It can include your campus tours or major on-campus events. This will help bring potential customers.
2. Encourage students to leave online reviews.
The report states that about 90% of the potential buyers prefer to read reviews online before making the decision. This makes online reviews an essential part of marketing strategies for the education business.
The best way to make your students leave online reviews is to make the process as easy as possible. Instead of choosing those traditional review methods, you can opt for a star-based rating that can be incorporated with the verbal feedback.
3. Use mobile phones
It is a well-known fact that every incoming student has got a smart phone. Thus, you need to keep your marketing strategies mobile friendly. If you don't have one, you are in big trouble as a large number of your target audience uses Smart phone for surfing the web. If you have got ads running online of your educational institution, opt for the platform that students are most likely to use, such as You Tuber Snap chat.
4. Take advantage of Social media
With the help of a proper social media platform, you can provide information about your campus programs and more to the viewers. Consider hosting live Q&As with either faculty or with the potential students, for generating more leads, host live streaming of campus events.
The easiest way these days to promote on social media are finding social media influencers but a significant number of followers. This list can include your students from school. With help from social media influencers, you can share your content with their followers. This will increase the publicity of your school.
How to sell education products to educational institutions?
Here are some of the tips as to how to sell educational products to schools and colleges-
1. Formulate school-centered catalogs and marketing materials
It doesn't matter whether you want to focus on this primary or supplementary schools, you need to formulate custom catalogs, website landing pages, browsers another marketing collaterals that showcases academic products and your prices for bulk purchase. Never forget to check out other online school supplies catalog for reference. Make sure that your materials are ready to be sent out by January or February. This will provide time to the school officials to make their decision and order products on time for the next session.
2. Focus on building relationships
It is important to build a relationship. If you have got a child at home who attends a local school, then get involved as much as possible. Help the school officials volunteer out events, attend PTA, etc. If you don't, then your focus should remain on forming a social relationship with the school officials. Educational supplies to school tend to be a long-term relationship. For selling to the school principal, you need to have a strong bond with them. This will take some time to develop a trust that will help you increase your sales.
3. Attend trade conferences
Selling to educational institutions is not easy. You need to be aware of the industry and potential buyers. The buyers of school supplies attend trade conferences. They are there to find what's new in the industry. Attend the conference and target the most potential buyers. Present them with your best options. Selling software to schools requires the best. So, make sure to have the best of it.
4. Keep an eye on RFPs
Some schools choose to send out a request for proposals (RFP) when they are looking for new education product suppliers. As many suppliers are trying to get the deal, you have to compete with them by submitting a bid for the project along with details of your products and services. Sign up on The RFPDB. They will send out notifications of RFPs that fits your offer.
It generally takes months or even years before you get your first potential client. But once you get that opportunity, you will have the chance to sell a large number of products on an ongoing basis. This could bring you a huge surplus.